UbiOps user event: AI ethics, AI audits and detecting deep fakes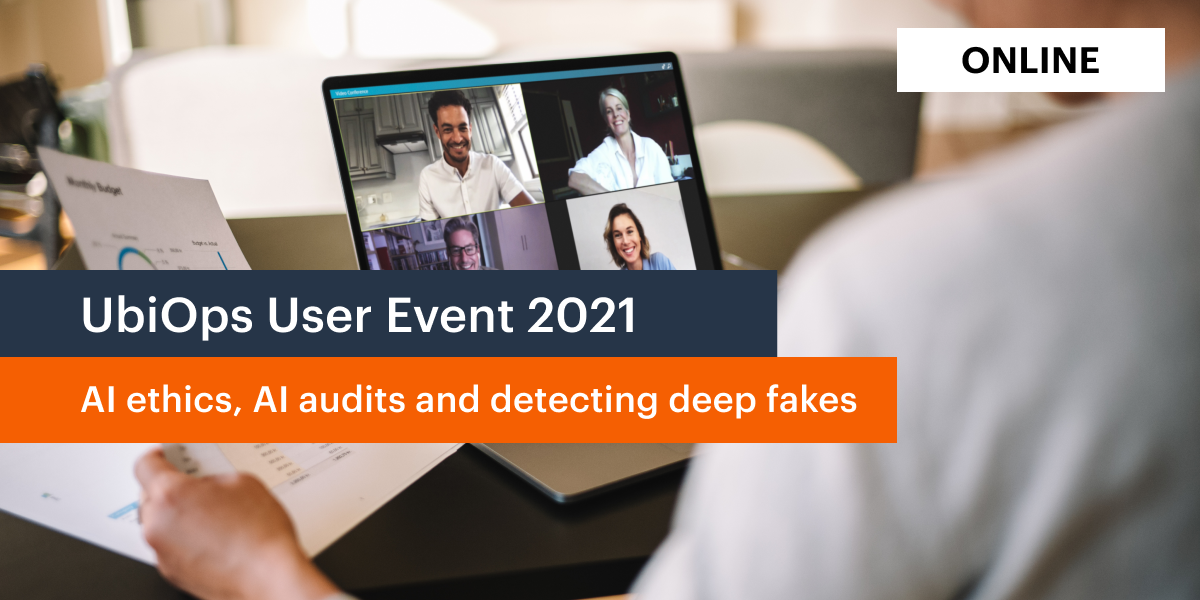 Learn about deep fake detection, AI ethics and AI audits.
On Thursday 11th of February from 14:00 to 16:00, we are organising the online UbiOps User Event for customers, partners and our network. It's invite-only to ensure high-quality discussions take place. The event is set up to inspire and share knowledge on themes that relate to UbiOps, such as AI ethics, AI audit, a deep fake detection use case and the future roadmap of UbiOps. 
The theme of this edition is "AI Ethics".
We have invited speakers and thought leaders who will talk about AI and ethics from their experience. A topic that is starting to become very relevant in the day-to-day applications of AI. Guest speakers include Mona de Boer (Partner PwC data & technology) and Jack Esselink (AI evangelist and trend watcher). In addition, one of the users of UbiOps, the company Duck Duck Goose, will talk about how they developed deep-fake detection models and run these models as an application on UbiOps.
AGENDA
14.00 – 14.10 : Kick off 
14.10 – 14.35: Jack Esselink (AI evangelist).
Why ethics matter in AI? 
14.35 – 15.00: Mona de Boer (Partner PwC Data & Technology).
Design of responsible AI.
15.00 – 15.20: Joris Mollinga (CEO DuckDuckGoose).
Deep fake detection use case deployed on UbiOps.
15.20 – 15.55: Theme sessions 
1. Using & running models from 3rd parties (introduced by Sia Soft)
2. Pipelines & data management: complex applications (introduced by DuckDuckGoose)
3. Security, governance & data locality (introduced by CGI)
Are you interested to also receive an invite?
Let us know via this form. We hope to be able to welcome you on the 11th of February!